As we get used to the new normal of COVID-19, Tempe, Arizona hotels are stepping up and providing discounted rates and stays for essential workers and travelers. Check out the special offers below and book today!
1600 S. 52nd St., Tempe, Arizona 85281 | (480) 967-6600
Sheraton Phoenix Airport Hotel Tempe Offer: Exclusive rate for medical professionals & first responders. Rates starting at $59/night.
To book, call the front desk at (480) 967-6600
951 E. Playa Del Norte Dr., Tempe, AZ 85281 | (480) 621-3300
Aloft Tempe Offer: Escape the noise and work remotely in the comfort of your own room with free WIFI, coffee maker, ergonomic workspace, comfy bed for a power nap and more. Day and weekly rates available. $50 daily use for a M-F booking. $69 for day use. To book, please contact the sales department at (480) 621-3300 | alofttempe.com
100 E. Rio Salado Pkwy., Tempe, AZ 85281 | (480) 642-6140
AC Hotel Tempe Offer: The hotel is offering an exclusive "Stay 2 days and get the 2nd Day 50% off". See attached offer for details.
To book room reservations: Contact Sydney Kvitek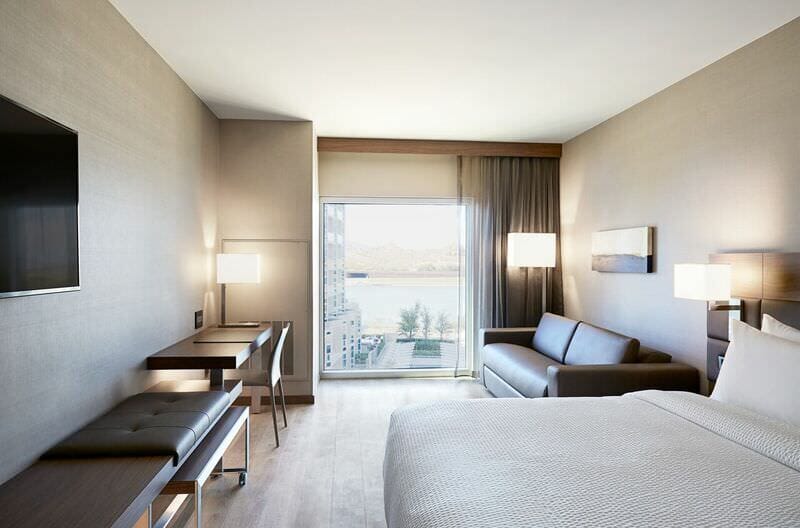 2135 W. 15th St., Tempe, AZ 85281 | (937) 328-1605
Red Roof Plus Offer: Daily Rate of $39 for use of a guestroom from 8 a.m.-6 p.m.
To book, call (937) 328-1605
1375 E. University Dr., Tempe, AZ 85281 | (480) 774-2500
The Tempe Hotel Offer: 20% discount available for "Essential Services," including law enforcement, public safety, security, health care providers, emergency workers, national guard. This is bookable through Choicehotels.com by selecting the Choice Cares – Essential Workers Only option in the "special rate" box.