ASU
My Tempe: Notes From a Native – Music
By Delaney Wood
Music has always been an integral part of my life. Some of my fondest memories of my childhood include sitting next to my Grandma at the piano, while she loudly played and sang her favorite songs. Personally, I have been playing the violin for 10 years and I currently play in the ASU Philharmonia Orchestra. I thoroughly enjoy attending concerts and performances in my free time, and we have plenty of opportunities to do so here in the valley. Below are some of the best places to visit, in and around Tempe, if you're looking to catch a musical, attend a rock concert, or even see an orchestra perform.
Arizona State University
1200 S. Forest Ave., Tempe, AZ 85281
There is always something musical going on at Arizona State University. You can watch a large variety of performances, from professional Broadway musicals at ASU Gammage, to concerts put on by students at Katzin Concert Hall, just across the street from Gammage. These performances are always high quality, and the student performances are free or a very low cost per ticket.
Check out the Herberger Institute for Design and the Arts calendar, and the ASU Gammage events calendar to see what musical event is currently taking place at ASU.
The Marquee
730 N. Mill Ave., Tempe, AZ 85281
The Marquee Theatre is located on Mill Avenue, just north of Tempe Town Lake. It hosts endless popular artists, all at affordable prices. Previous artists to visit this venue include Adele, Katy Perry, Fallout Boy, Megadeth, Odd Future and Lily Allen.
Tempe Center for the Arts
700 W. Rio Salado Pkwy., Tempe, AZ 85281
At Tempe Center for the Arts, you can attend a variety of different events, including: musicals, open mic nights, band concerts, free movie screenings, choir performances, and chamber orchestras. There's always something scheduled, so you're guaranteed to find something that you like. Don't miss the live music and food and drink specials at their EDGE Happy Hour events on Friday and Saturday nights.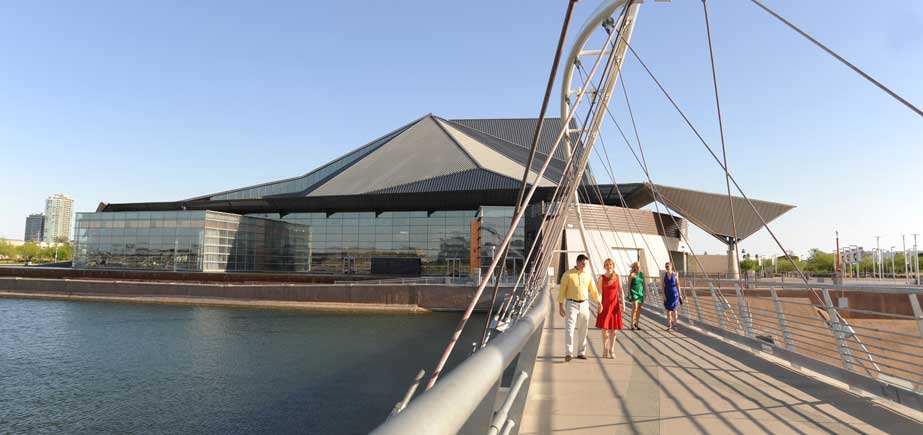 Tempe Symphony Orchestra
700 W. Rio Salado Pkwy., Tempe, AZ 85281
The Tempe Symphony Orchestra is a 100% volunteer-based community orchestra that calls Tempe Center for the Arts its home. The orchestra performs about four times per year, and all concerts are free and open to the public.
The Phoenix Symphony
75 N. 2nd St., Phoenix, AZ 85004
The Phoenix Symphony performs countless different types of concerts. From classical music, to holiday pops concerts, and even popular music from movies and TV. For me, the most exciting events on their annual calendar are the Harry Potter in Concert performances. During these shows, a movie from the Harry Potter Series is projected onto a large screen, while the symphony plays the movie score live.
The Scottsdale Philharmonic
7601 E. Shea Blvd., Scottsdale, AZ 85260
The Scottsdale Philharmonic is another community orchestra that provides concerts to the public, completely free of charge. This orchestra focuses mostly on classical music, and operates completely on donations from the community.