Things to Do in Tempe
If you're in search of uniquely Tempe things to do on your next visit, we've got you covered! Don't miss family friendly attractions, including the zoo, aquariums, arcades and shopping at Tempe Marketplace and Arizona Mills. Sonoran Desert recreation opportunities range from scenic hiking trails to exploring Tempe Town Lake on a paddleboard or kayak. Museums, galleries and stages throughout the city invite you to immerse yourself in the arts. And that's just the beginning.
Our tree-lined, brick paved sidewalks that speak to Tempe's historic roots aren't just there for aesthetics. They lead you places. They take you to the many things you can do here in this culturally diverse community. Show up in jeans and a t-shirt, bike shorts or business attire, and you'll feel like you fit in. A welcoming hang-out, Tempe attracts couples, families, singles, and, of course, our beloved college crowd looking for a piece of the spirited lifestyle.
Among the many things to do: kayak at Tempe Town Lake, watch spring training baseball games at Tempe Diablo Stadium; experience a live performance at ASU Gammage or Tempe Center for the Arts; shop in Downtown Tempe, Arizona Mills, Tempe Marketplace, IKEA and beyond; attend an outdoor festival or event like the Tempe Festival of the Arts, Oktoberfest or Innings Festival. Our warm weather (330 sunny days each year) invites you to hike and bike the many paths and trails in and around town.
Tempe Town Lake
As one of Arizona's most visited — and scenic — tourist destinations, this oasis offers unique Sonoran Desert recreation opportunities. For the ultimate experience, hop on a rental boat.
Start Exploring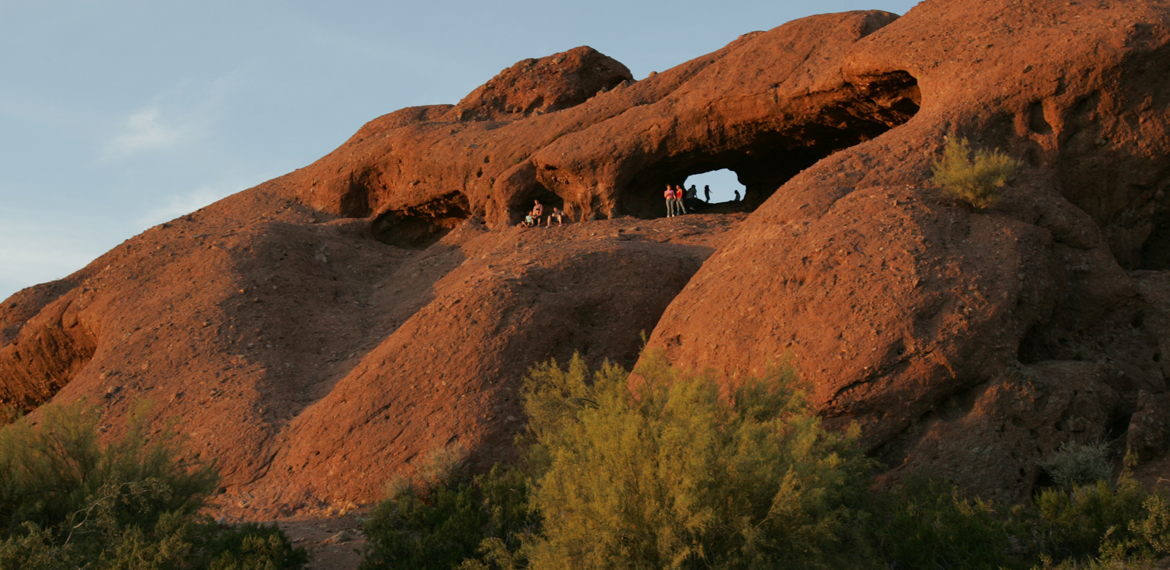 Papago Park
Explore this urban desert preserve's 1,500 acres filled with hiking and biking trails, picnic areas and lagoons. and such attractions as the Desert Botanical Garden and the Phoenix Zoo.
Find Out More
Spring in Tempe is fresh and fun
Soak up sunny skies and plenty outdoor activities this spring in Tempe, Arizona. Get out on the water at Tempe Town Lake in a kayak or on a stand-up paddleboard, or explore the shops and eateries in Downtown Tempe.
Learn More